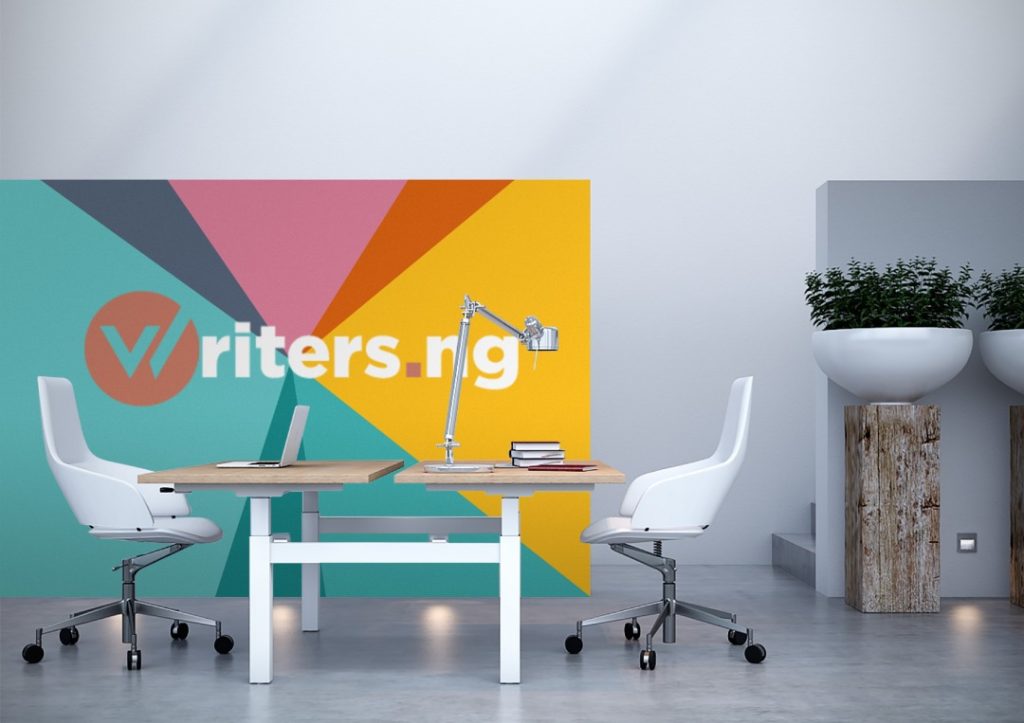 Writers.ng is a freelance writing platform in Nigeria with a huge pool of top level writers that can help you to get your job done successfully.
Writers.ng has helped many people who are looking for content creators and freelance writers to find the best writer for their project. This is because they have such a wide range of talented and qualified writers from all over the world with diverse skillsets and expertise in different fields, including copywriting, content creation, SMM marketing, SEO writing, social media management among others.
Writers.ng is a project that is meant to change the face of freelance writing platform in Nigeria. The idea behind it is to provide writers with a platform where they can showcase their talent and get paid for their work.
The platform has built a community of over 40,000 writers who are based in different parts of Africa and the international market.
Writers.ng is a freelance writing platform in Nigeria with a huge top level writers in all fields. They have been in the industry for 10 years, and they want to help writers achieve their goals by providing them with opportunities to get exposure and reach new audiences.
If you are looking for a freelance writer or content writer for your business, then you should find one on Writers.ng's platform. They are also available on social media platforms such as Linkedin, Twitter, Facebook, etc., where you can learn more about their work and follow them.
There are a lot of writing services in Nigeria, but few offer freelance writers from all the fields with top level writing skills like Writers.ng. They first started off as a collaborative platform for writers in Nigeria to collaborate and share their thoughts, ideas and experiences. With the growing number of Nigerian writers, they developed an open-source platform that was made available to global users too.
The platform caters to all types of writing tasks including content marketing, blog posts and research papers. The collaboration features make it easier for freelancers and businesses to find their perfect match on the site.
Writers can also sign up on Writers.ng as freelancers while they are still working on their portfolio which is why it has seen a lot of success since its launch in 2014
This is a platform which will help you find the best freelance writers in Nigeria. With a huge pool of talent, it's easy to find writers who match your skillset and topics.
Writers.ng is one of the most popular freelance writing platforms in Nigeria. It has helped more than 10,000 people since its inception and has been listed on some of the leading social media sites for freelance writing like writely.ng , Freelancer, Guru and Fiverr.
Writers.ng is a freelance writing platform that helps writers find work. They have a huge database of talented and experienced writers who can help you with your project.
Writers.ng has the largest database of freelance writers in Nigeria and they have a huge pool of top level, experienced, talented freelance writers who can help you with your project.
A writer by the name of Mr Ayodeji Ogunleye (a food blogger) who is on Writers.ng says he's been able to adopt writing as his career because he enjoys it and does not get bored easily unlike some other careers that he tried before this one.
Writers.ng is a professional writing platform that provides services to both freelance and corporate clients in Nigeria. It has a huge pool of top level writers in all fields, including but not limited to: marketing, content writing and blogging.
Writers.ng has made it easier for content creators looking for a job by offering them to be part of the platform as they provide an extensive list of opportunities that includes multiple types of work and unique rates per project.
Writers are paid on a per-word basis with no minimum rate or other restrictions.
Writers.ng is a freelance writer platform in Nigeria that caters to both published and unpublished writers who are hungry for their success.
Writers.ng is powered by the Writers Union, which was established with the aim of making writing a sustainable career in Nigeria. With our state-of-the-art platform, we provide an opportunity for our members to find and share writing opportunities with like minded people, monetize their skills and build professional relationships to empower and support them on their journey to becoming full time writers!
Writers.ng is a platform where writers can monetize their work and spend more time with their families while they are working.
Writers.ng is the largest freelance writing platform in Nigeria, with top level freelance writers in all kinds of fields such as content writing, copywriting, blogging, and translation.
This platform has been able to attract a massive audience because it has made it possible for freelancers to earn better than any platforms in Nigeria.
How to get started on Writers.ng
With Writers.ng in Nigeria, employers can hire a talented and ethical writer to help with their business. Unlike other content writing platforms, this platform is 100% transparent and safe for both the employer and the writer.
Writers.ng is also a platform that offers an opportunity for writers to write outside of Nigeria in high-paying markets like USA, UK, Canada and more.
Steps on how to apply:
You can get started as a freelance writer by filling out the application form at https://www.writers.ng/apply/
and fill out your profile information including your location, experience level, skillset etc;
Next you will be asked to fill out a short application form which includes minimum qualifications that you have as a writer or freelancer; Lastly you will be asked for your payment requirements – if you would
When it comes to businesses, there are a lot of options that they can go for when it comes to content writing services. However, what exactly is a content writer? A content writer is someone who creates and delivers quality and accurate written work.
At Writers.ng, we offer writing services for both freelancers and businesses who want to work with freelance writers. We provide you with an easy process that makes your experience super smooth – from application to final payment settlement!
Writers.ng aims at creating a great place for everyone who wants to get started in the business of being a freelance writer.