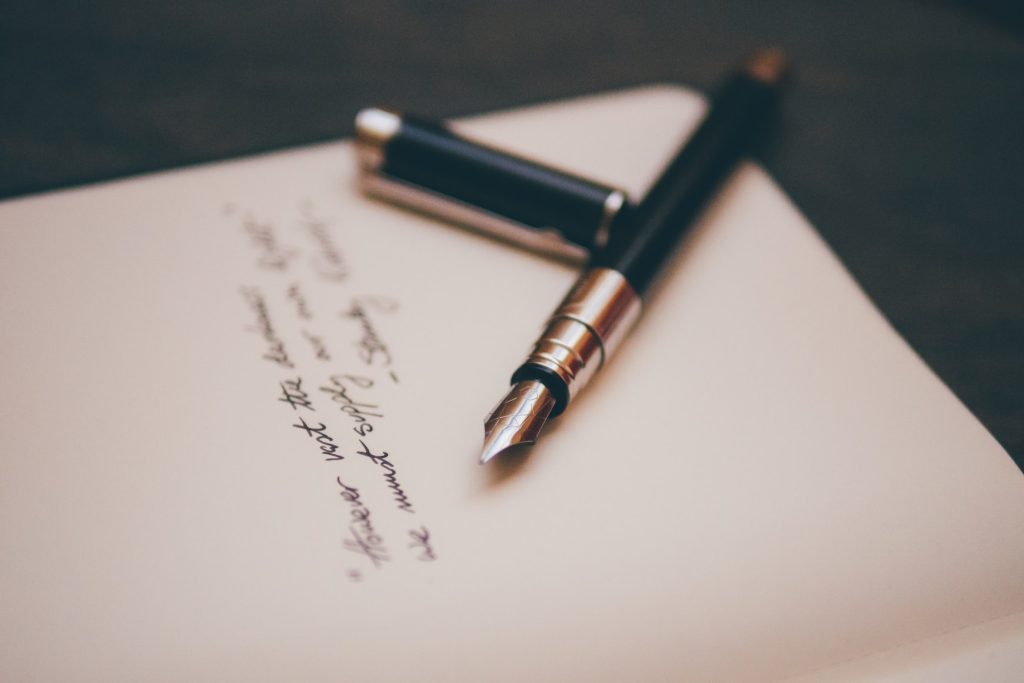 This is an article about the best tips for professional job seekers looking for professional writing jobs with websites like www.writers.ng, writely.ng etc
The best writers are not those who are born with talent and ability, but those who work hard to hone their skills and make themselves better than others.
Writing is a skill that can be learned and improved with practice. However, finding a sustainable career as an author or freelance writer can be difficult. One way to find the best writing jobs for you is by checking out writers.ng website.
The website offers professional writing job listings from in-house writing jobs to freelance writing job listings from clients in publishing, marketing, web design, graphic design and many more industries around the world. Most of these companies are looking for candidates with years of experience in their respective fields who have at least one published article or book under their belt.
The Writers.ng website also provides tips and advice on how to find your dream job as an online writer from building your portfolio to learning tips and tricks from other successful writers.
For those who are looking to find a writing job, it is important to know what a website like "writers.ng" can offer. This guide will highlight the most common benefits of using this platform.
The Best Writers.ng is the leading online professional writing database in Nigeria with over 100,000 freelance and in-house writing jobs listed on their platform daily.
This platform offers employers and freelancers a variety of opportunities due to its huge database of opportunities for all types of writing job seekers: copywriters, content writers, journalists etc.
The Writers.ng is a professional writing website which helps job seekers in finding their dream job. It provides tips for writing resume and cover letter, keyword research, editing skills for writers, and more.
The Writers.ng has released a list of the best writers in the domain of professional writing jobs – from technical writer to marketing copywriter to content writer. In addition, it provides detailed information on what factors are important when it comes to seeking a professional writing job.
So, you want to be a freelance writer? Here are some tips for finding freelance writing jobs.
As a freelancer, you can also write for in-house writing jobs. It is a great way to meet people and work with other professionals. You can also join professional organizations to find opportunities in your area of expertise.
The Writers' website is the best place to search for freelance writing jobs and freelancing opportunities in your area of expertise.
Writers.ng is a freelance platform that connects writers with opportunities to earn by writing. Whether you are looking to get paid for your work or just start on your career as a freelance writer, you need to have the right skills and experience.
The following are the most important tips when searching for an in-house writing job:
1) Research the company and their business model before applying:
2) Know your industry:
3) Research the company's website, blog, and social media platforms:
4) Have a portfolio of your past projects (ideally published on Writers.ng): A good quality portfolio will not only impress potential employers but also give them an idea of what it is like working with you
There are currently over 500 million freelance writers in the world. As technology becomes more advanced, more and more businesses are turning towards freelancers to meet their short-term content needs. With that in mind, we provide you with some tips and tricks on how to find a freelance writing job that suits your skillset.
1) Look for language specific websites
In order to get a job as a freelance writer, it is important to know what kind of site you want to write for. It is important because it will help you filter out the sites that don't suit you and narrow your search down easier. Some examples of language specific website are:
– Translation website – Freelance translators can find work at these websites by posting their resume on their website
– Business website – Freel
A lot of freelance writing jobs are not just advertised on the Internet, but are also available from recruiters. These jobs are usually for in-house writing positions.
Writers.ng is an online platform for freelancers to find and get published on a variety of publishing platforms like websites, magazines, and newspapers. Some of these job opportunities include in-house editor for brands, content writer for ebooks, copywriter for advertising agencies etc.
If you're looking for a writing job that is not advertised online or through a recruiter, you can always search on Writers.ng to find work opportunities that suit your skill set and location preference.
The Writers.ng is a freelance writing website that offers writer's job listings, opportunities for writers to get paid for their work and other resources for freelance writers.
The Writers.ng is one of the best sources for freelancers seeking jobs and in-house writing positions in the industry. They have a database of over 10,000 writers from all around the world who can help you with creating content or finding new roles by providing their profiles and contact information.
Writer's block can be hard to avoid when you need to generate content on a regular basis, but AI assistants can help with this issue by providing relevant ideas in real time as soon as your writer's mind starts wandering off course.
If you are looking for a home for your freelance writing career, take a look at the tips and tricks that the writers.ng team has found to be most helpful in finding work.
The first step is to look for appropriate writing jobs that have openings in your area of experience. For example, if you are an interior designer, then looking for interior company projects would be an excellent idea and could lead to opportunities with some of the best companies in the field.
If you are getting started as a freelance writer and need help building your portfolio, we recommend checking out these sites:
Writers.ng is a professional writing website that helps freelance writers to find jobs. The platform offers freelancers with valuable information on in-house writing jobs and freelance writing job opportunities.
The first tip for job seekers is to always keep an eye out for new opportunities. You should also be networking and looking for connections with people who can help you get the job offer or have their ear to the ground of what's happening in the industry.
Next, you should focus on your market knowledge when it comes to your field of work and there are tons of resources that can help you do this like social media platforms, newsletters, blogs, and news sites.
Writers.ng is a professional writing website that offers freelance and in-house writing jobs. From technical documentation to marketing copywriting, they have it all.
Freelance writing job seekers should have a portfolio with some of their work on Writers.ng as well as other reputable websites such as Upwork, Freelancer, and Elance to stand out from the crowd and get a job offer that pays well.
Freelancing is still a valid way that many people can make a living. It also looks like the freelance job market will be improving in the future. But, to be successful at this type of work, it's important to know how to find your ideal clients and what questions to ask them.
Writers.ng is a professional writing website that makes it easy for freelancers and in-house writers to connect with their ideal clients by providing all the information they need on one platform. Writers can also create an account on this site and share their profiles with employers who will contact them if they are interested in hiring them on their team.
This section provides tips for freelance writing career seekers and freelancers themselves, including advice about finding jobs, creating a profile, contacting potential employers, pitching ideas and
Writers.ng, a professional writing website, provides freelancers and in-house writers with job listings.
FEW CARE ABOUT "WRITING JOB SEARCH"
Many people who are already struggling to find work will not bother to look for freelance opportunities. However, this is a mistake that many make because it will be harder than they think to find a job without considering other options like freelance work and in-house writing jobs.
Some people might be afraid of working in the digital industry because they do not know what it really entails. However, all that is needed is some research on what kinds of digital writing jobs are available and if they have the skills necessary for success.
Professional writing website, Writers.ng, provides freelance writers and job seekers with a platform to showcase their skills and connect with employers.
Writers.ng has been helping job seekers get into the writing field for over a decade now. The site will help you find the best opportunities to help you improve your skills and find success in your career in freelance writing.
The good thing about freelancing is that it allows writers to work from home, work on their own hours, be paid on time, and not have to put in long hours at the office like other jobs do.
The writers.ng is a freelance writing website that was established in 2010 to help writers find the perfect job. The website has many interactive features that are designed to make job hunting easier and more efficient.
Writers can use the website's features to search for an in-house writing job, or they can use it as a platform where they can look for freelance writing jobs. In addition, the site also provides writers with tools and resources for their career advancement as well as best practices on how to find a good freelance writing job that pays well and is beneficial for their career development.
The Writers.ng helps freelancers find the perfect job by having a range of interactive tools that let them search for jobs based on specific criteria such as location or pay rates, or they can submit their resume online so
Writers.ng is a professional writing website that provides freelance writing jobs and in-house writing jobs to its users.
Writers.ng is the best place to find a freelance or in-house job that matches your skillset and location of interest. We have over 70,000 articles listed with thousands of opportunities on this platform! Job seekers can browse through the listings below for relevant jobs that match their skillsets:
– Freelance Writing Jobs
– In-House Writing Jobs
The Writers.ng Tips for freelance writing Job Seekers
1. Build a solid portfolio – It is important to have a good portfolio before applying for any job. In order to not risk your chances, it's essential to build a professional website that showcases your talent and creativity. It should be easy to navigate and include content that will catch the eye of employers.
2. Get connected – The best way to get hired is by contacting an employer directly with your topic or niche in mind. By reaching out, you are demonstrating that you are proactive and can work with multiple people at once. Showing this initiative will be beneficial when it comes to getting hired on the spot!
3. Make yourself memorable – Employers often scour online profiles like LinkedIn and Facebook for these kinds of skills so make sure
Writers.ng is a professional writing website where job seekers can find in-house writing jobs and freelance writing job opportunities.
The tips for freelance writing job seekers are:
1. Know what type of writing you're best at (blogging, articles, copywriting etc.) and stick to it
2. Invest time in learning about the firm's company culture before going for the interview
3. Have a portfolio that you can show and share with potential employers as proof of your skill set
4. Prepare your resume with the skills needed for the position you are applying for