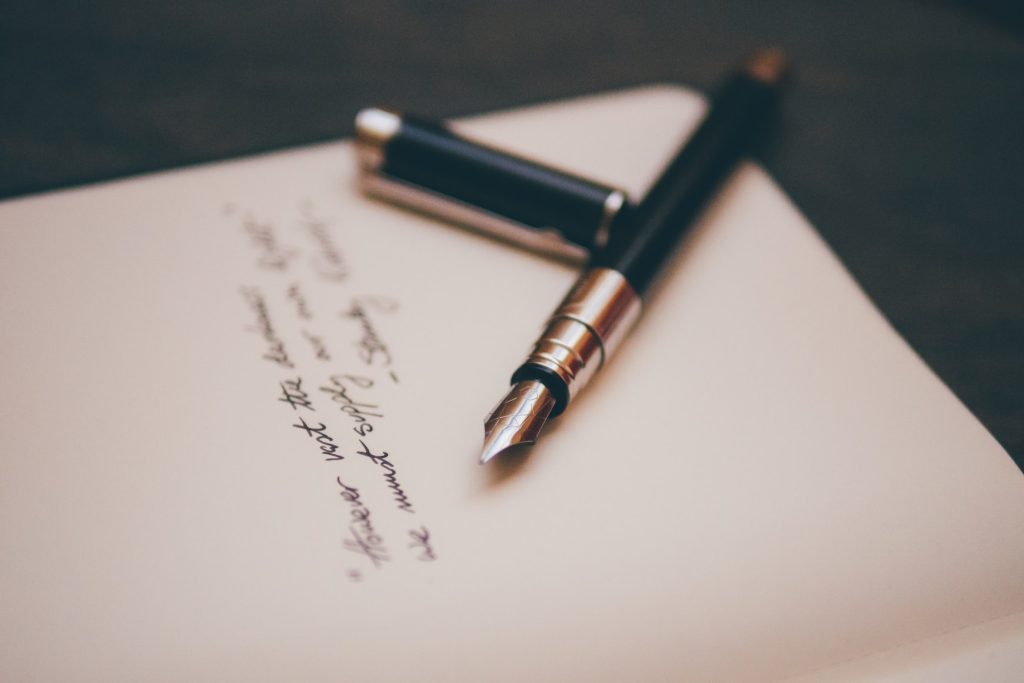 A content plan is a document that outlines the content you will be creating for the project. It's designed to make sure that you don't run out of ideas and to give your content some coherence.
Content writing is a skill that is required in almost every industry. It's also one of the most sought-after skills online, with many people willing to pay for it. You can find many different types of content writing services online, from bloggers who provide original or curated content to full-service agencies offering everything from copywriting and editing to social media engagement strategies and SEO services.
As long as you have a clear idea about what type of content you want to create, getting an expert in your industry can help streamline the process significantly.
A content plan is a document that contains all the elements needed to execute a content marketing strategy. It includes the who, what, where, why, and how of developing a content marketing strategy. It provides key insights into your target audience, their interests and its needs.
There are four steps to developing a content plan:
(1) Define your topic;
(2) Determine the target audience;
(3) Determine the specific message you want to convey;
(4) Create an outline for your blog post or article.
The first step is identifying your topic. This may be difficult if you are not sure of what you want to write about because there's no set formula for this process. You may also find it helpful to determine who your readers are in order to create something
Understanding the goals of a content plan and creating a content strategy are just two of the most important tasks in the process. You need to be able to clearly define what your target audience needs.
Assistants can help you out with developing a content plan with ease. They will help you come up with ideas for your next blog post, landing page, social media post, email campaign, or any other form of marketing material that you need.
Content writing is not just about writing words and phrases on paper. It is also about knowing which tools to use and how best to use them in order to reach your audience effectively.
Content writing is the use of words to communicate with an audience in order to educate, sell, or entertain them. This can be accomplished through verbal, visual, digital and creative methods.
Developing a content plan is the first step in creating content. It starts with defining your goals and objectives as well as your audience's needs and wants. Then it guides you through the process of creating content that will meet those needs and want until you are finished creating your final product.
Content writing is important for companies to establish a strong presence online. This is why having a content plan can make all the difference in the world.
We have given instructions that will help you develop an effective content plan. These instructions can be used by anyone who wants to create a content plan of their own and persuade their audience of it.
To help you, here are some examples of effective content plans that have been used by several businesses around the world.
The first and foremost step is to create a content plan. This should include the number of pieces of writing, the time frames, and any other relevant factors. Once this is done, it is time to start on the actual writing process.
The goal of creating a content plan is to make sure that you know what you need and when you need it. It also helps in streamlining your creative process so you don't end up wasting time on work that doesn't fit your skill set or budget.
Having a content plan is the first step in developing a successful content marketing strategy. A good content plan will help you to maintain your focus and keep track of your progress.
It's also essential that you have a team in place who can execute on your plans and develop consistent content on time.
A good way to get started with developing your content plan is by brainstorming ideas around key topics such as: Your customers, Your product or service, Your brand personality, What sets you apart from the competition etc.
Creating a content plan is the key to success when it comes to content marketing. Without proper planning, your company could be missing out on opportunities and lose out on potential sales.
The following are the steps that you should take in order to develop a comprehensive content plan.
– Determine what your company is trying to achieve with its marketing efforts. (What is the desired outcome?)
– Identify who your target audience are and what they want from you. (Who benefits from the marketing efforts?) – Research everything there is to know about your target audience, including their interests and demographics; learn about where they spend their time online; consider how much of their time they spend reading content, etc.
– Create an outline for each piece of content that will be included
In order to generate the best content, it is necessary to plan the content in advance. Copywriters need to get a clear picture of what type of content they would like to create and what type of output they expect from their writing.
This process helps them focus on their creativity and generate ideas for future content. It also helps them decide how much time they should spend on each project, how many posts are required, etc.
Content plan is a process that is used to create and organize content. It can be in different forms: a document, a grid, or even a checklist.
The biggest advantage of using a content plan is when you have one, it's easier to keep track of your writing process.
To develop the content plan, start by getting to know the goals and objectives of your project. You can also use this time to figure out how many words you need to write per day and how many days it will take for you to complete the job. You then work out which skills are required for your project and who will be doing what tasks in order for it all to happen smoothly. Finally, you give each member of your team their roles so that they know exactly what they will be doing during the entire
This is a long-term process that takes time, effort, and knowledge. It will lead to better content and better communication with the audience.
The goal of a content plan is to create an outline for all the things you want to communicate with your audience. This includes what you want to say in a blog post, how often you will post about different topics, and the type of articles that you write about.
A good way to begin developing your content plan is by thinking about what questions your target audience might be asking related to your topic. This can help generate ideas for blog posts and other online pieces that address those questions.
In order to be successful in content writing, it is important that you develop a content plan that would help you to achieve your goals. It includes the goal, the target audience, what kind of content they would like to see and the topic development process.
The Topic Development Process:
1) Define your goals:
2) Define your target audience:
3) Identify Keyword searches:
4) Search for Related Topics:
5) Develop Content Ideas:
6) Research and Evaluate Content Ideas for Relevance and Plausibility
It's important to have a content plan before you start writing. It should help you brainstorm and figure out the topic and genre that works best for your website or blog.
Here are some frameworks that can help you think about your content:
1. The writing process: Write up a list of questions or steps to take when planning your content. These questions should help you figure out the type of tone, length, etc., for your content.2. The criteria for good content: Make a list of criteria that will help guide the development of your content plan, such as what information is relevant to provide and how will it be structured?3. The target audience: Do you want to appeal to a certain demographic? If so, what are they most likely looking for? What kinds of
Content writing is the process of crafting written or spoken content that communicates an idea or a message to a targeted audience. Developing a content plan is like developing any other marketing strategy.
Here are some of the steps that marketers should follow when planning their content marketing strategy:
1. Create your mission statement and vision for what your business wants to achieve.
2. Identify your target audience and set goals for reaching them with your content.
3. Determine where you want to distribute your content in order to reach the maximum number of people within a given time frame
4. Determine how often you want to publish new blog posts on average, and determine how long you want each post to be
5. Evaluate the success of different tactics, including traffic source, engagement rates,
The chance for success in any business venture is greatly dependent on the quality of the content. The content plan includes different types of content and their timelines. This helps to determine the overall strategy and deliverables.
It's important to keep in mind that content writing is not just about creating a website or blog post, but it also includes marketing collateral, press releases, ebooks and more.
The first step in developing a successful content plan is to identify the target audience for your business or project. The second step is to define your values and voice. The third step is to come up with a list of topics that are related with your business or project. The fourth step is to create rough drafts on each topic as they are related with your business or project without worrying about every word you write
Creating a content plan is an important step to making sure that you are on the right track. Here are some steps to follow when developing a content plan:
First, you need to know what your objectives for writing. This will help you determine what topics you should be covering. You can also consider your target audience and their preferences when deciding on your goals and target audiences.
Second, take time to brainstorm and list out some ideas for the topic of your content plan. It can be best if you start with long-term goals first, then break it down into shorter-term goals in order to make writing easier for yourself. Remember that there is no set way of doing this – whatever works for you is what's good enough!
Third, develop a schedule with deadlines so that
It is essential to have a content strategy when it comes to content writing. It helps manage the workflow and streamline the process.
Content writing services are a great way to find out whether you can afford a project or not. They also provide you with their content plan template, which has all the information related to your project like deadline, pay rate and timeline.
If you are looking for professional help in content writing, then writers.ng writing services might be of interest to you.